Aimed at raising the awareness of the young population for protection and promotion of the environment, Cementarnica USJE AD Skopje started, in the framework of its "Partnering with Schools" Project, with environmental training in the primary schools of Kisela Voda Municipality.
The activities were launched with an environmental class to the pupils of the 4th grade in "Kuzman Sapkarev" Primary School through presentation of positive examples and waste handling activities (separation and recycling) as well as energy and water savings that can be practiced by themselves.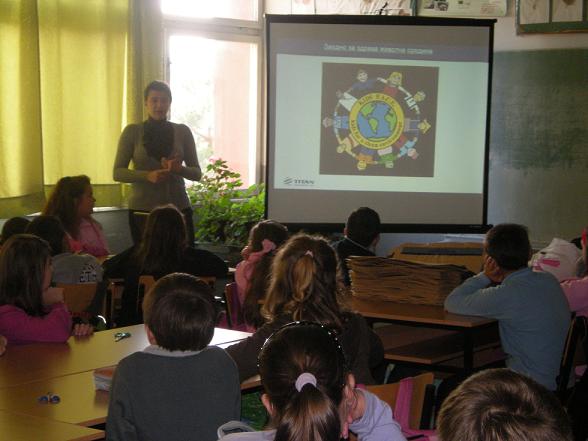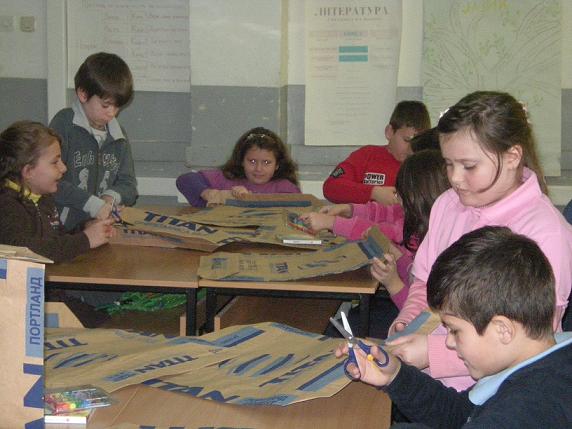 The messages were conveyed in a simple way through a short presentation and the pupils accepted gladly the idea to draw on unused paper of cement bags. The drawings and the other creative works designed during the class shall be exposed in the school thus conveying the environmental messages to their schoolmates.
Cementarnica USJE AD Skopje presented all the pupils that took part in the environmental class with books about nature as а reminder about the fact that we are all responsible for the environment.