Cementarnica USJE AD Skopje is fully committed to the cause of sustainable development and care for the environment through three key priorities: the use of environmentally friendly technologies, the restoration of the landscape at sites where our quarrying activities have been completed, and the cultivation of environmentally responsible attitudes and behavior.
Following the positive experiences from other Titan Group quarries, Cementarnica USJE AD Skopje started with hydro-seeding at the marl quarry. Know-how and equipment for this special technique was provided by the HQ of Titan, Greece.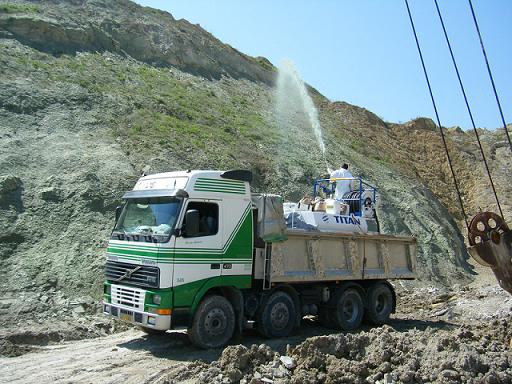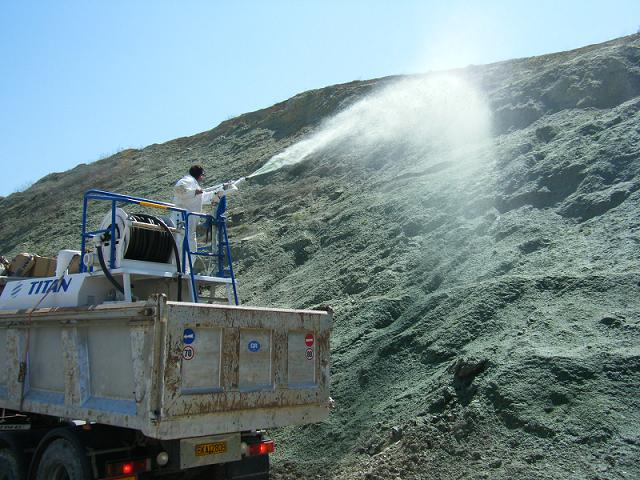 Hydro-seeding is a relatively new technique of seeding where a special pump and other mobile equipment is used for spraying a mixture of different grass seeds and mulch with water on the terrain for remediation.
First hydro-seeding campaign in USJE was performed in autumn of 2009 and results are already visible. During thе second campaign of hydro-seeding in April 2010 approx., 1ha on southern and western benches of the marl quarry were treated.
Previous good results obtained by hydro-seeding technique encourage us to continue with this special remediation practice in the coming seasons as well.