On Oct.17th 2009, Cementarnica USJE organized a "Family Green Day" for our employees and their families.  This Family Green Day under the motto "Together for the Nature" had a goal of raising the level of environmental care amongst our employees and their families by planting trees in our marl quarry and strengthening our team spirit by this joint activity.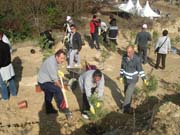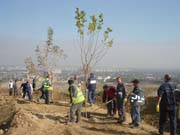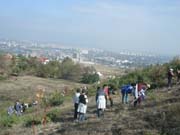 About 270 people, Usje employees together with their families and friends, inhabitants of the houses nearby, and some cooperating companies' employees, planted around 1000 trees, including acacia, juniper, white ash and pine trees in the marl quarry and the adjustment access roads.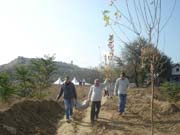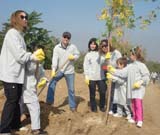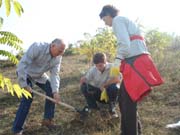 On the green area close to the planting site, a party was organized, including a playground for young children under the wide tents. More than 50 employees' children and grand-children enjoyed their time there and all received an illustration book on protecting the nature. 
After the planting was completed, everybody gathered around the barbeque, having lunch together, chatting and enjoying the sunny Saturday afternoon.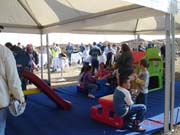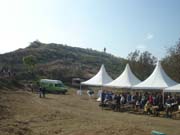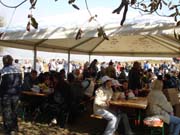 This was an excellent opportunity to do something positive for nature, to enhance our close environment and also for ourselves. During that morning, everybody contributed for the planet by planting 3-4 trees. In addition, all our participating employees by their joint activity had a good time together with the opportunity to have a relaxed chat with their close or distant colleagues and to meet their family members. 
Usje will continue in the same direction organizing similar actions next Spring and Autumn. Our Family Green Day can be extended to an Open Green Day encouraging also all people from the local community to participate and we can all plant more and more trees together.