On November 13th 2010, Cementarnica USJE AD Skopje organized the second "Family Green Day" for our employees and their families.
This Family Green Day under the motto "Together for the Nature" is aimed at raising the level of environmental awareness amongst our employees and their families by planting trees in our marl quarry to help restore the landscape of the area where our activities have been completed and to strengthen our team spirit.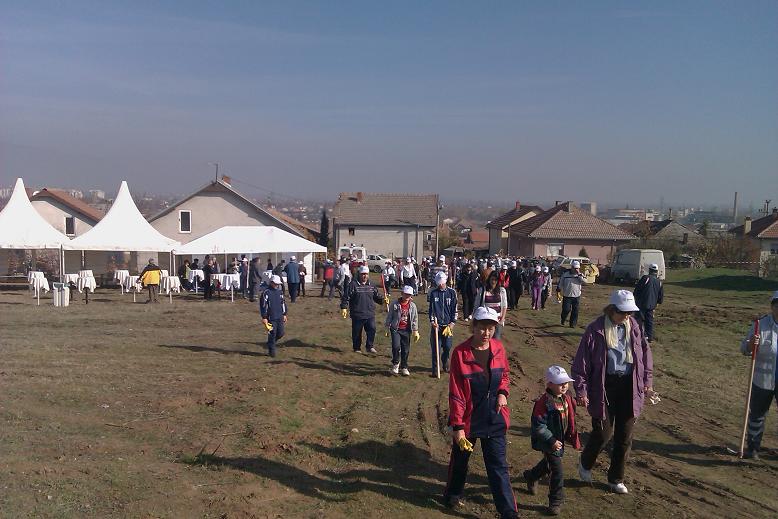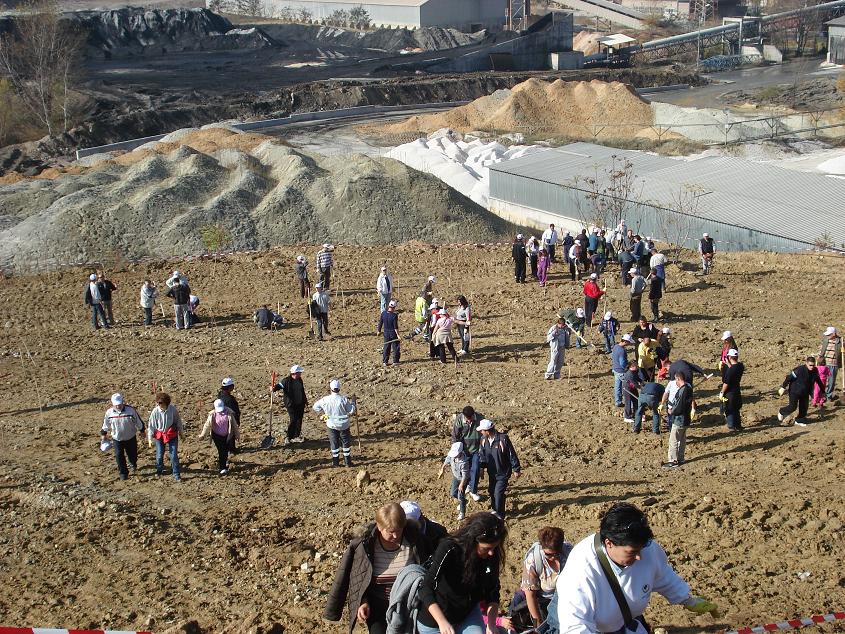 About 180 people, USJE employees together with their families and friends, as well as neighboring residents of the Usje village planted around 2750 trees, including acacia, thuja columnaris and juniperus shyrocket.
The young children had the opportunity to spend a wonderful time playing in the playground set under the wide tents.
The planting action was followed by a lunch, where all present had the opportunity to spend more time together and to get to know each other better.
USJE intents to turn this action into a tradition that will contribute to the protection of the natural environment and biodiversity and build relationships with the local communities around the Plant.